Location
Wales
Artist's biography
Jacqueline Jones was born in west wales in 1967. She has exhibited at The Whitechapel gallery in the US and The UK. Her music has been broadcast on BBC Radio as dj Ammon.
Jacqueline's work can be termed outsider, expressionist. She uses built up layers of oil paint to convey raw emotions on canvas. Her themes are personal mostly from her inner imaginative world. New Raw Folk Art.
The work
I would describe my work as expressive raw outsider. I mostly paint my inner imaginative reaction to things and events around me.
"The drunken riders Of love"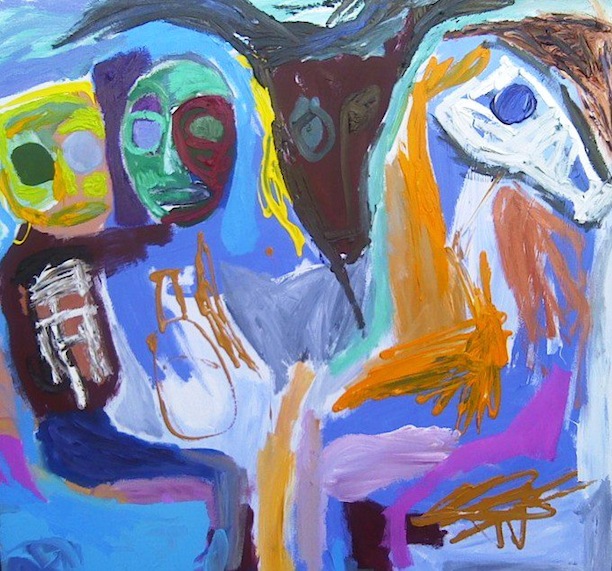 Links
http://soundcloud.com/ammonika
http://www.outsiderart.info/jones.htm
http://gator1040.hostgator.com/~jacqueli/
http://registry.whitecolumns.org/view_artist.php?artist=11712
Twitter @maushkaartlova