Location
London UK
The work: AUTOMATONIKA E-GO E-ROTIKA DEMONIKA
As a reaction against losing years to Social Communication, watering down identity in the mediocrity of finding common ground when speaking to Everyone, I started a blog project in early 2009, attempting to build something more personal and visually suitable for the mediums. Using only a laptop camera and an existing wardrobe I built back my individuality cataloguing a different outfit every day for a year.
This piece, AUTOMATONIKA E-GO E-ROTIKA DEMONIKA includes the reality and vanity of the blog - taking a selection of shots before finding one agreeable enough to broadcast publically. Using stop-motion and illustrated poetry statements, this is an electronic collage, self-portrait and statement upon our natural embrace of the pervasion of technology, with an Adorno-style fear of cultural hegemony and Foucault-ian awareness that an an all-seeing-eye affects our behaviour.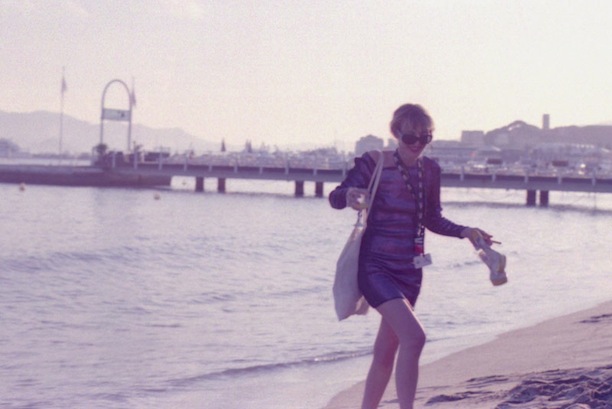 Artist's biography
Born in London, Kirsty Allison had her first exhibition of paintings in Portobello Road as a teenager, before starting work as a print journalist for Dazed & Confused.
She was soon working as a presenter on TV, then DJ with Irvine Welsh, The Scream Team and had a residency at Ibiza's Manumission.
Her writing has been published in The Guardian, Vogue, The Face, Dazed, NME, DJ, Mixmag, Ambit, Katalogue, Scene and she has a Sony Award from her time making radio documentaries with the BBC.
In 2011, she co-produced the multi-award-winning comedy documentary film, Tantric Tourists with director and fiancee, Alexander Snelling at Slack Alice Films. She works as a fashion stylist with Boy George and is writing her debut novel. Regarding her performance art and poetry, The Sunday Times Style Magazine said, "Kirsty Allison combines the cerebral with the carnival".
Links
web http://www.kirstyallison.com
twitter @kirstyallison